Hello Families, We have an exciting upcoming live stream event. All of our students will experience The NED Show on Thursday, Sep 22 from 8:45am - 9:30am! If your child is learning from home at that time, please use the link and password below to join. You are welcome to join, too! Make sure to log in 5 minutes early so we can get started on time. Link:
https://us06web.zoom.us/j/87923431025?pwd=Z3dXdmlIMHlPQzlNQVJWL0xBNTlmUT09
Password: NED123 We look forward to seeing everyone there!


Welcome Back From Mrs. Stanley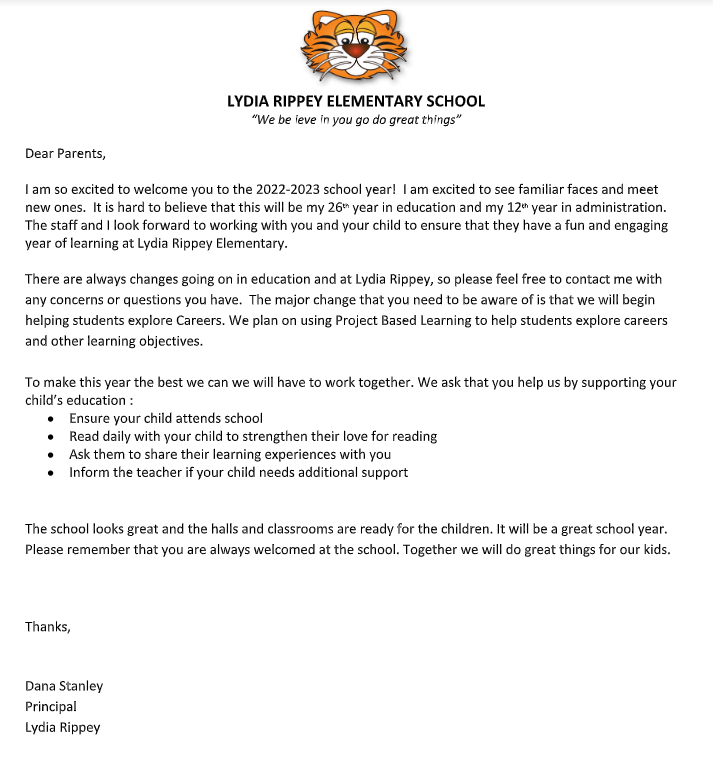 Monthly News and Menu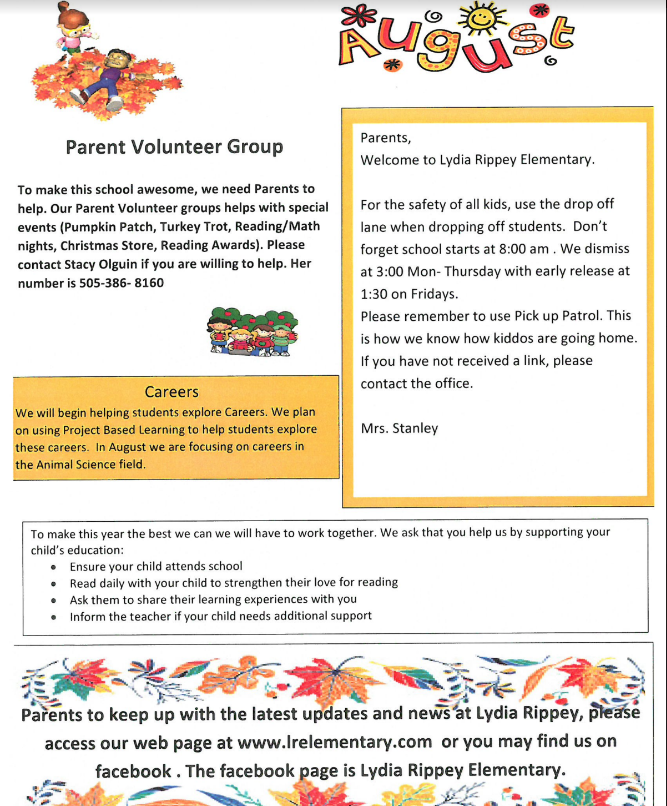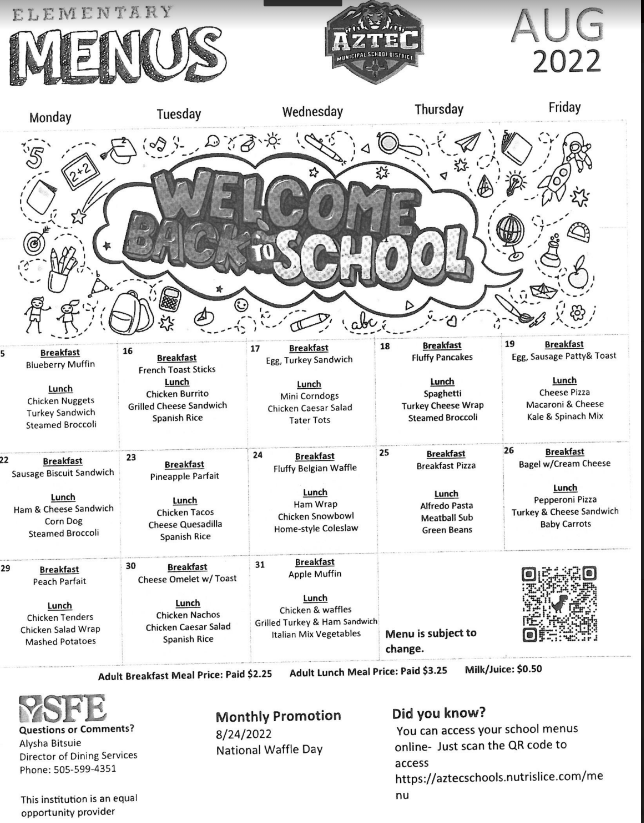 Lydia Rippey Famlies, The attached is the new After School Program registration form.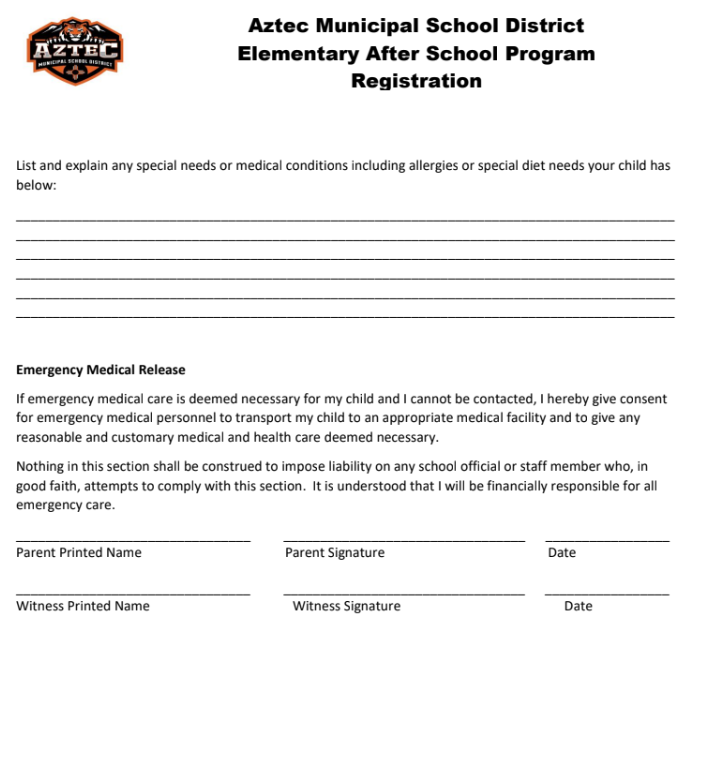 Lydia Rippey Families, School Registration begins on Monday, August 1st. Make sure to register your child as soon as possible. Also if you have any questions please get in touch with the school office at 505-334-2621. Thank you

Lydia Rippey Families, Due to the news from Mr. Summers we are not going to be having a Fun Run, or the Awards Program next week. Thank you for all of your support this year!

Come Join Us !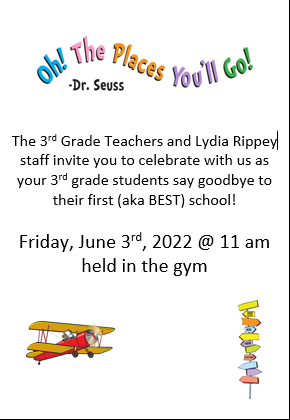 Lydia Rippey Families, Please remember that there is no school on Monday, May 30th as we celebrate Memorial Day.

Aztec Municipal School District will be hosting a "Summer Industry Convening" on June 16th from 8:30 -11:30 am at Aztec High School. The district has many exciting developments to share and we would like to partner with our local industry to help redesign and dream of what is possible in providing career opportunities and career training for the students of Aztec. To learn more and register please go to tinyurl.com/aztecindustry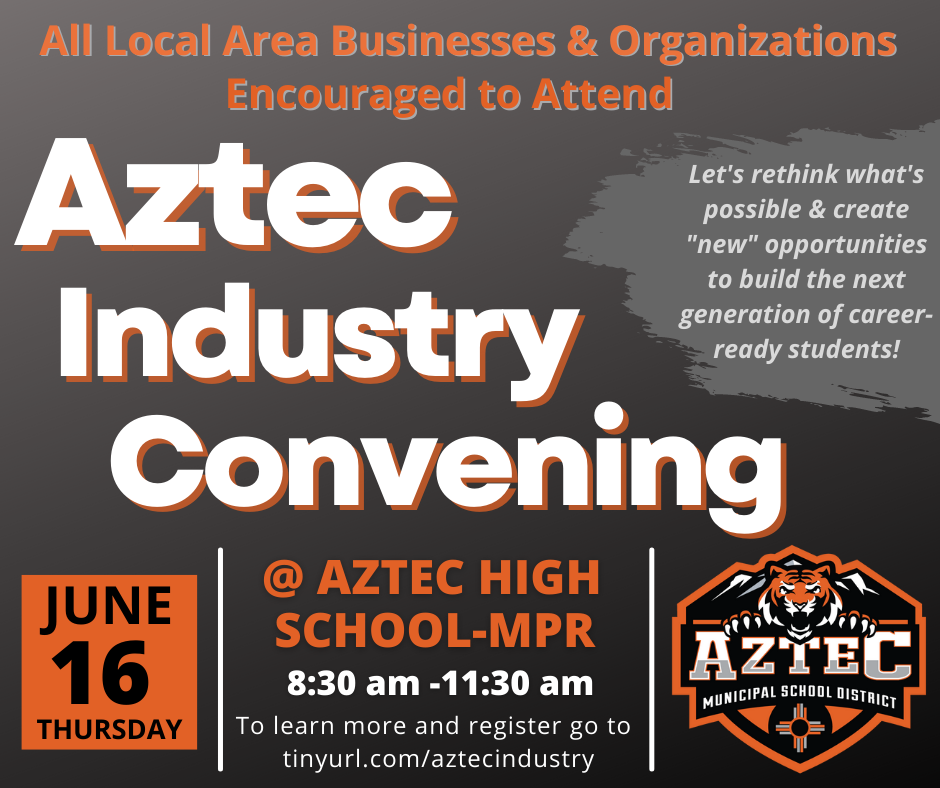 Hello Tiger Community, our calendar for the 2022-2023 School Year can be found here:
https://5il.co/1as2h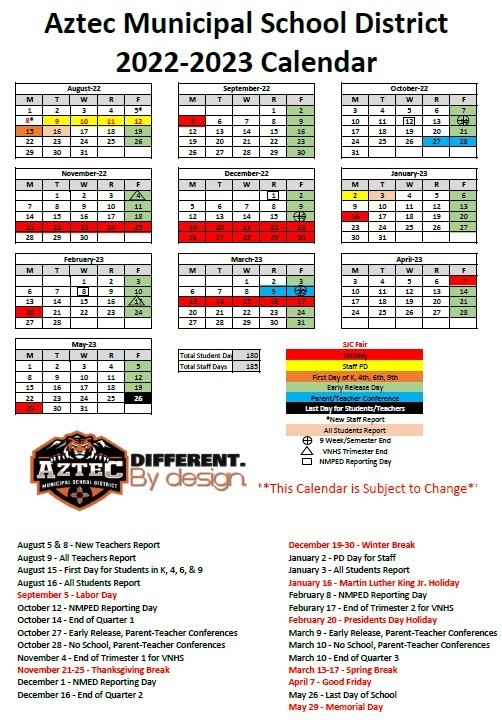 New Mexico Public Education Department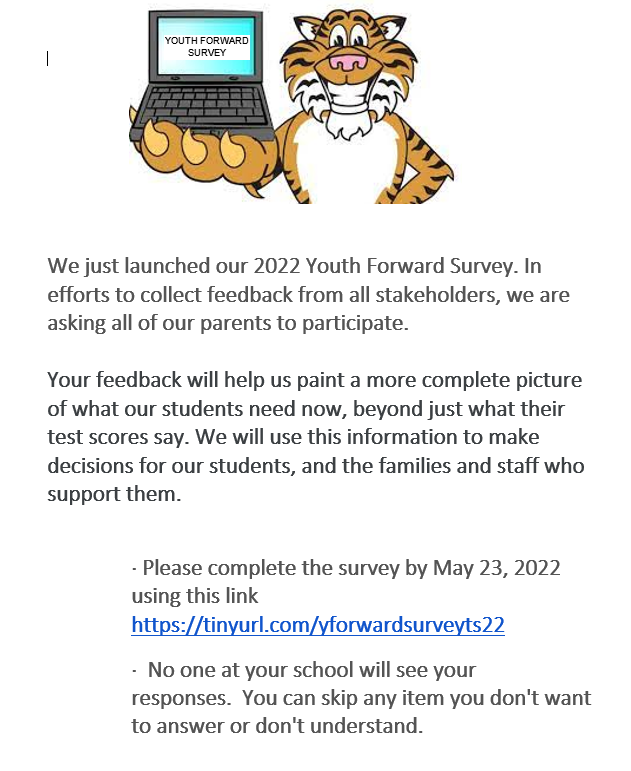 Aztec Businesses! Do you need some help this summer and would like to mentor local students in your industry? San Juan County is again hosting the "Summer Enrichment Internship Program" this summer and will place students in paid internships throughout the county. If you are interested, please email Tara Martinez at
tamartinez@sjcounty.net
with your business name, contact information, how many interns you would like to place at your business, a brief description of the industry, and a brief summary of the learning opportunities and work experience the students will gain. Thank you all for always supporting our Aztec youth!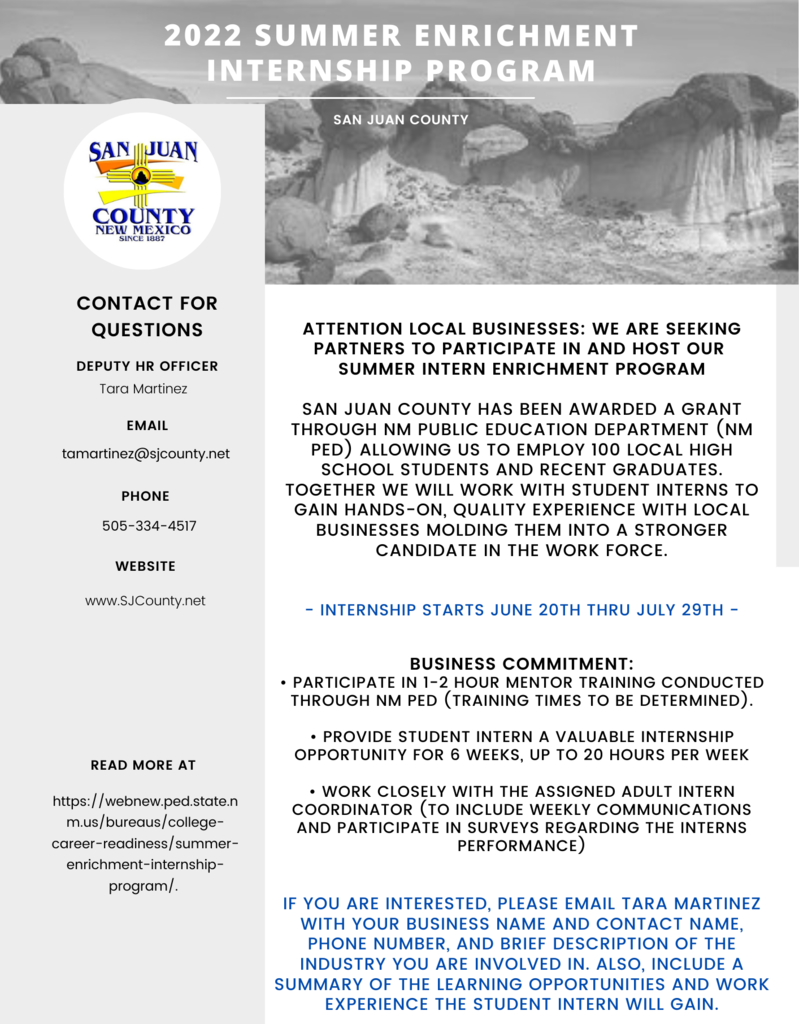 Great News! Our Partners with Curative will be available starting tomorrow April 27, 2022 to provide COVID testing at KMS for students or staff participating in Test-to-stay or weekly testing. Parents, to sign your student up simply scan the QR code in the link below and complete the sign up. English:
https://5il.co/19fjp
Spanish:
https://5il.co/19fjx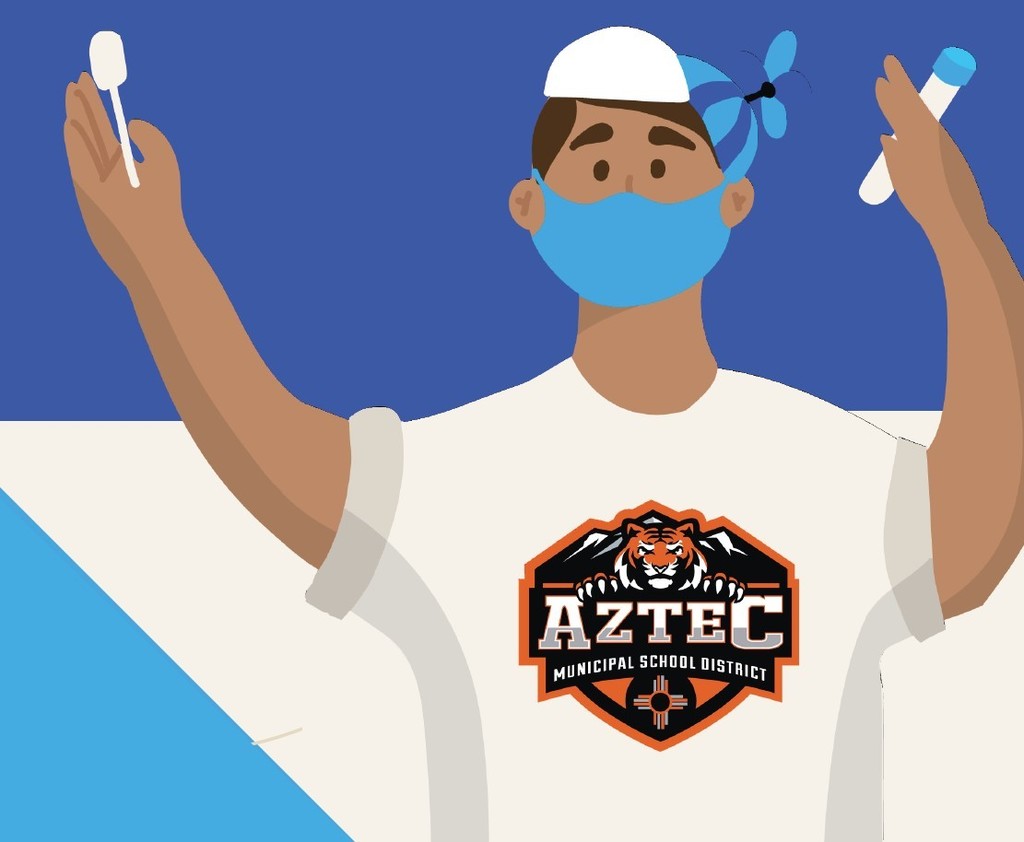 Lydia Rippey Families, Please be on the look out for this note. It needs to be returned ASAP

Lydia Rippey Families, Since the weather has been heating up outside. It seems that our last and found has been piling up. There are many coats, hats, gloves , etc. If your child has lost or misplaced things please come and take a look.

There is NO SCHOOL on Friday, April 15th.


Out of school activities available.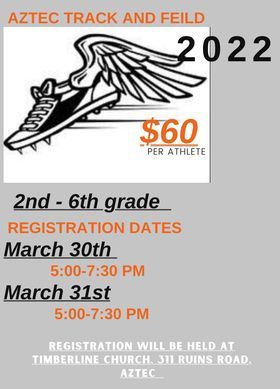 Hello Tiger Community, Due to current weather conditions the AMSD will shift to a remote learning day today March 10, 2022. Thank you, Aztec Schools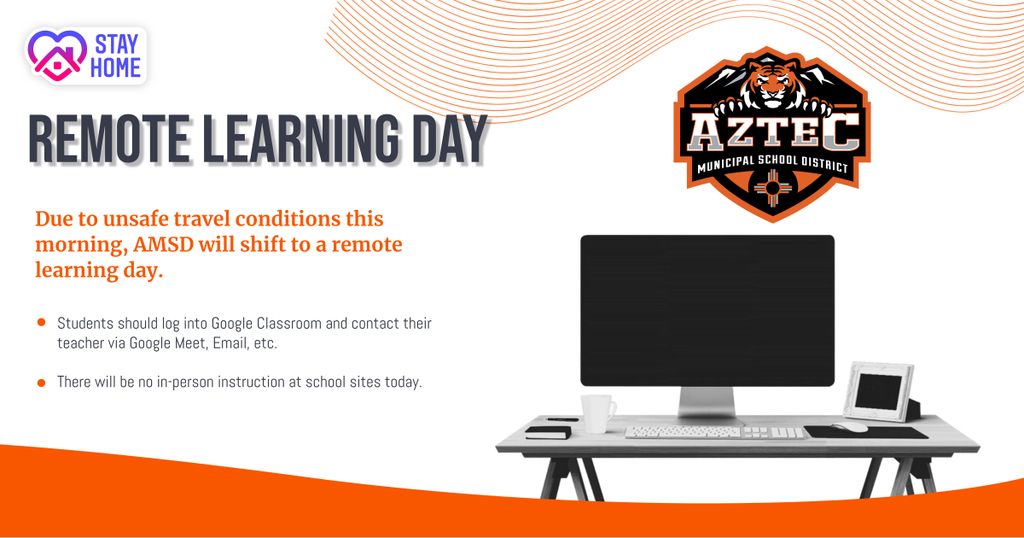 March Lunch Menu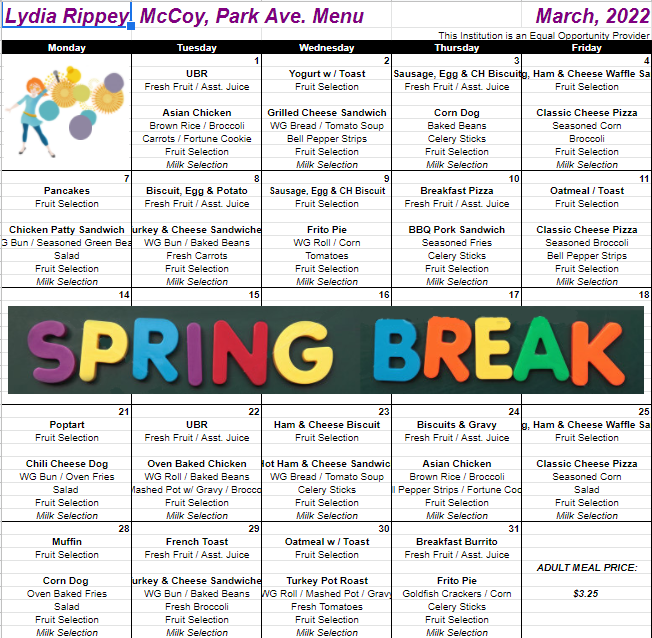 Parents PLEASE remember students are released tomorrow at 12:10pm. We will be having Parent Teacher Conferences.